How to Choose the Right E-Liquid
It is import to choose the right flavour when buying your ejuice is flavour. Although you have decided on all other variables – such as nicotine strength, PG or VG , if you don't like the taste, you won't be using the e-liquid. 
E-juice in Dubai comes in many flavours (check our Bawadi vape e-juice flavour Menu), almost any flavour you think of fruity, food, cocktails, and tobacco blends.
Most new users often choose tobacco blends that closely match the flavour of their favourite cigarette brands. Manufacturers of ejuice know this, so they produce various tobacco blends that are similar in taste to popular brands.
Later, users get more adventurous and start trying the variety of fruit or food blends. Some will go for the food flavours such as pastry, caramel, or custard, while the majority usually go for fruit like grape, watermelon, or mango. 
It's a Nicotine Thing
Once you have decided on your flavour, the second step is to decide your nicotine strength.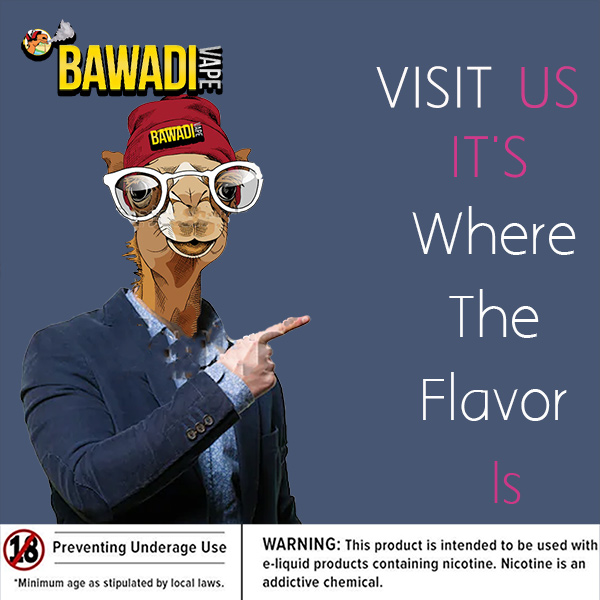 Nicotine come in a variety of strengths:
Low: 6mg and below – For light smokers who usually smoke half a pack or less per day.
Medium: 9mg to 16mg – For average smokers who consume one a pack to two packs a day.
High: 18mg to 36mg – For heavy chain smokers.
Getting the right nicotine strength is important because too little will make you vape more to compensate, while too much may give you headaches. 
A good rule is to start with medium strength, then adjust accordingly.
Unfortunately, there is no easy way to determine your favourite flavour, so you have to keep testing until you find the most suitable taste.